Stuck in India: Punjabi temporary migrants of New Zealand
Teena Brown Pulu

Asim Mukhtar
Abstract
Our paper reflects on creating a short documentary in 2021 centred around an online discussion, which the second author recorded with three Punjabi migrants. At the time of being interviewed, these migrants had New Zealand temporary work and study visas and were stuck in Punjab, India, for more than a year since the New Zealand government announced on 19 March 2020 the international border would be closed indefinitely due to Covid-19. The documentary research found that Punjabis stranded in their country of origin were imploring Punjabis in New Zealand to lobby to the New Zealand state to let them return. As a result, Auckland migrant groups were advocating for temporary migrants to be allowed back.
References
Bacha, J. (2015). Why documentaries still have the power to change the world. World Economic Forum, May 7.
Bonnet, G. (2021). Skilled migrant residency programme in need of review – Faafoi. RNZ, February 25.
Bhasin-Malik, K. (2007). In The Making: Identity Formation in South Asia. Gurgaon, India: Three Essays Collective Publishers.
Brown Pulu, T., Mukhtar, A. and H. Singh. (2019). Sanjha Punjab – United Punjab: Exploring Composite Culture in a New Zealand Punjabi Film Documentary. Sites, 16(2): 171-187.
Brown Pulu, T., Singh, H. and G. Sarkaria. (2018). South Auckland Sikhs and Punjab Issues: Justice, Identity Work and Development. Asian Development Perspectives, 9(2): 129-141.
Das Gupta, T. (2021). Twice Migrated, Twice Displaced: Indian and Pakistani Transnational Households in Canada. Vancouver, Canada: University of British Columbia Press.
Fitzgerald, A. and M. Lowe. (2020). Acknowledging Documentary Filmmaking as Not Only an Output but a Research Process: A Case for Quality Research Practice. International Journal of Qualitative Research Methods, 19(1): 1-7.
Gill, H. (2014). Before Picking Up the Camera: My Process to Ethnographic Film. Anthropology Now, 6(1): 72-80.
Matthewman, S. and K. Huppatz. (2020). A Sociology of Covid-19. Journal of Sociology, 56(4): 675-683.
Mukhtar, A. (2021). Allow Us Back, Directed by Asim Mukhtar and Screenwriting by Teena
Brown Pulu, Punjab Films Ltd, Auckland, 13:10 Minutes.
Nichols, B. (2017). Introduction to Documentary, Third Edition. Bloomington: Indiana University Press.
New Zealand Immigration. (2021). New 2021 Resident Visa. New Zealand Immigration Website, September 30.
Pannu, K. (2021). Our life is ruined. Please call us back. NZ Punjabi News, August 3.
Patterson, J. (2021). Migration will not return to pre-Covid levels when NZ border reopens, Immigration Minister warns. RNZ, February 26.
Radio Spice. (2021). Erica Stanford MP: Live from the public meeting regarding immigration. Radio Spice Worldwide Facebook Page. June 12.
RNZ. (2021). Government announces 'reset' of the immigration system. RNZ, May 17.
Singh, M. G. (2021). A Holi of Healing, Performed by Madan Gopal Singh, Verse by Baba Bulleh Shah, Video Production by Karwan-e-Mohabbat, Delhi.
TVNZ. (2021). Advocates criticise immigration 'reset' as 'migrant scapegoating,' call for kindness. 1 News, May 24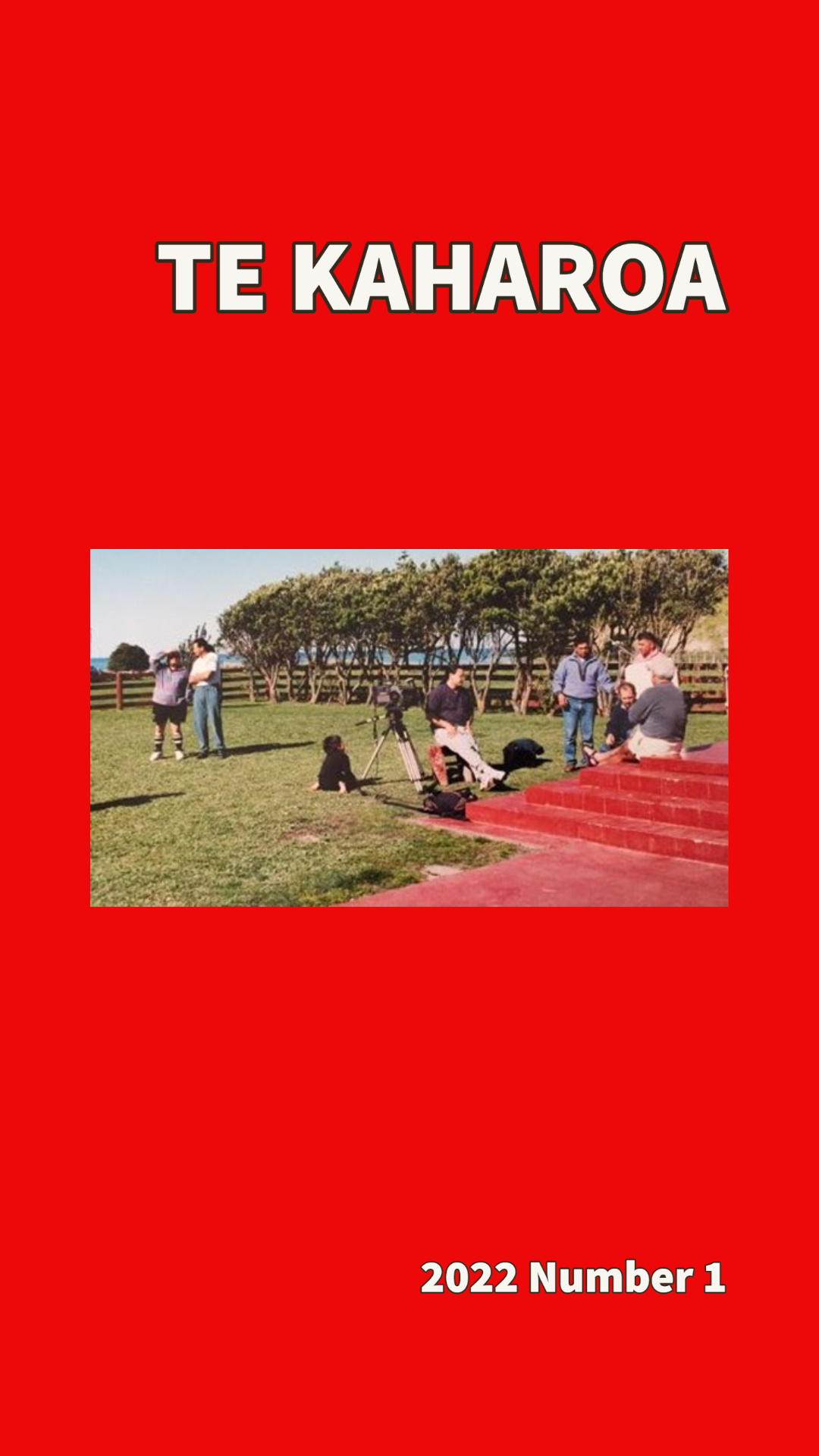 How to Cite
Brown Pulu, T., & Mukhtar, A. (2022). Stuck in India: Punjabi temporary migrants of New Zealand. Te Kaharoa, 15(1). https://doi.org/10.24135/tekaharoa.v15i1.401
Copyright (c) 2022 Teena Brown Pulu, Asim Mukhtar
This work is licensed under a Creative Commons Attribution-NonCommercial 4.0 International License.